Whenever you considering to start a career as SAP Consultants networking is most important part. Once you are certified, finding work is going to be an almost full time job, except for when you are training.
Don't wait to complete certification to make connections.
Building networking is not an easy task. It needs time. So start as soon as you decide to…well, start working. Add your certification as you complete and continue connecting.
So let's look at how you can build your online professional portfolio and unlock its potential on LinkedIn.more
WHY LINKEDIN?
LinkedIn is largest professional network.
It has over 500 million members, in over 200 countries.
It's global on reach.
Recruiters and potential employees are looking for candidates like you.
Step 1
CREATE A PROFILE ON LINKEDIN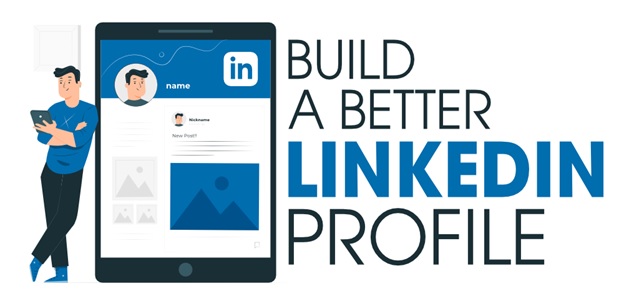 The difference between any other social platform and LinkedIn is its strictly professional, so you need to talk about what you do and what you can do for your network. Some of the important things you need to paid attention.
Profile Photo: Preferably photo should be in Professional attire. Avoid selfies and group photos.
The Headline: Contents show below the profile photo. Look up for keywords which sounds professional. For Instance, I could use Placement Manager for SAP as a keyword, so people can search me for placement.
The Summary: This is the space below the headline for a short write up about yourself. The first 2 lines are important, as most of people access it from cell phone, and that's all they can see before 'Know more'. So in this 2 lines are you should give reason for "Know more". Include your contact info and social media buttons at the end of it. (Remember you can always make changes in summary from time to time based on your experience on LinkedIn and the corporate world)
Complete your Profile: Make sure you complete your profile. If required, add additional sections.
Change setting to Public: Remember to change your profile settings to "public". A private setting will not let everyone access your profile or see your content. And if you wish to gain "social" exposure, public settings are a must.
Step 2
ENGAGE WITH YOUR TIMELINE
Once you have created a profile, its time to start connecting with people.
People you know: You can sync your Gmail and start your connections.
People you don't know: You can view there profiles, and can see mutual connections, and can connect.
Engage with others: Read others posts, like and comment on them. Make sure that you are polite and really have contribution to make.
Post Update: Post status update by your own. Don't post whatsapp forwards. Even if you don't have your contents you can always share Industry news, or blogs written by reliable sources.
Be consistent.
Step 3
GET MORE INVOLVED
Once you are comfortable with posting and engaging, it is time to take it even further.
Follow Hashtags: Hashtags are become a big thing across the social media. Look up keywords relevant to your industry and find hashtags related to them. Even LinkedIn might prompt you to choose hashtags you might like.
LinkedIn also has been an evolving over the years. It now has a lot more features than it did initially. The key is to explore them one at a time and keep it relevant to your goals. Hashtags first. And then influencers. There's LinkedIn Learning, Marketing solutions, Sales Navigator and a lot of other features. Some may be relevant to you, others, not so much. But ensure that you keep up with the changes that happen so that you aren't left behind.
-Shruti Barve.
less